RedEase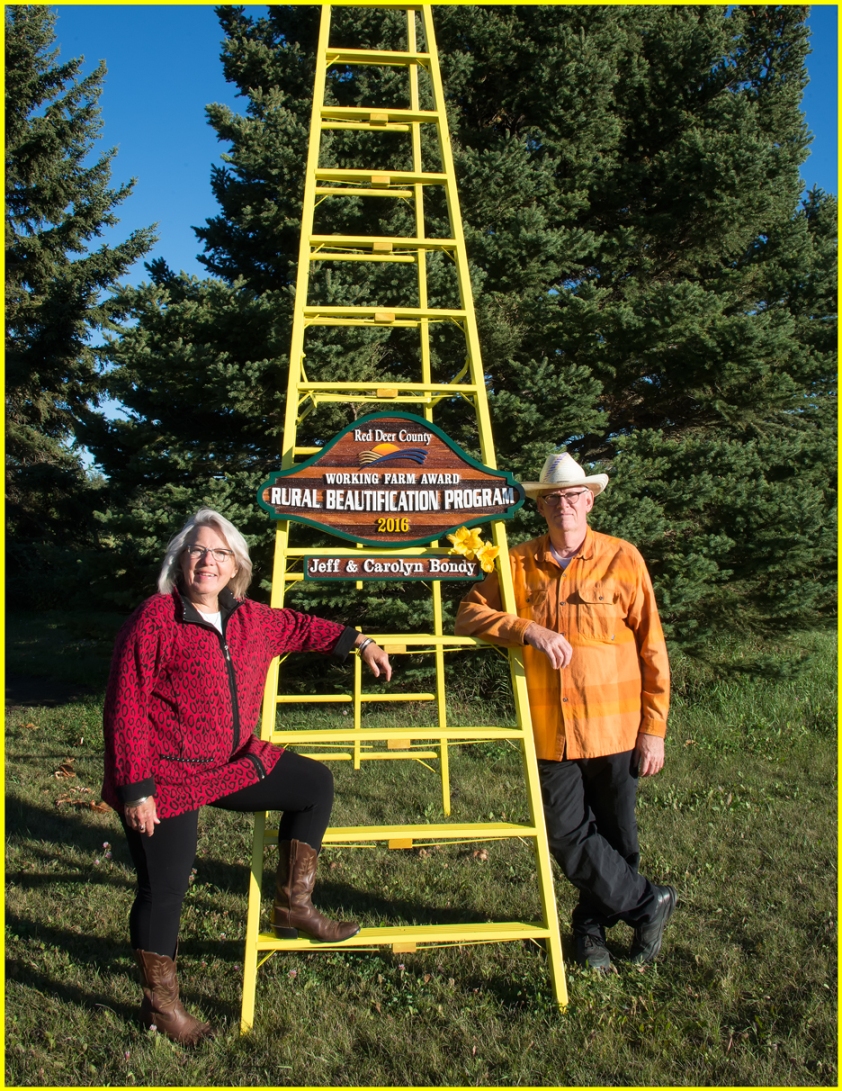 Our gorgeous daylilies won us the RED DEER COUNTY RURAL BEAUTIFICATION AWARD for 2016 in the 'Working Farm' category.  What fun!
The beautiful sign presented to us by the county is now displayed on an old ladder that Jeff painted up – Yes, we love color!!  Next summer we will put potted daylilies on the other rungs.
We enjoyed the best season we've had thus far since starting daylily production. It has been wonderful greeting all the visitors to our farm over the last 6 years. THANK YOU for your kindness and friendship. Please come and visit us again.