Nella & Molly – Our Trusted & True Friends.
Jeff Bondy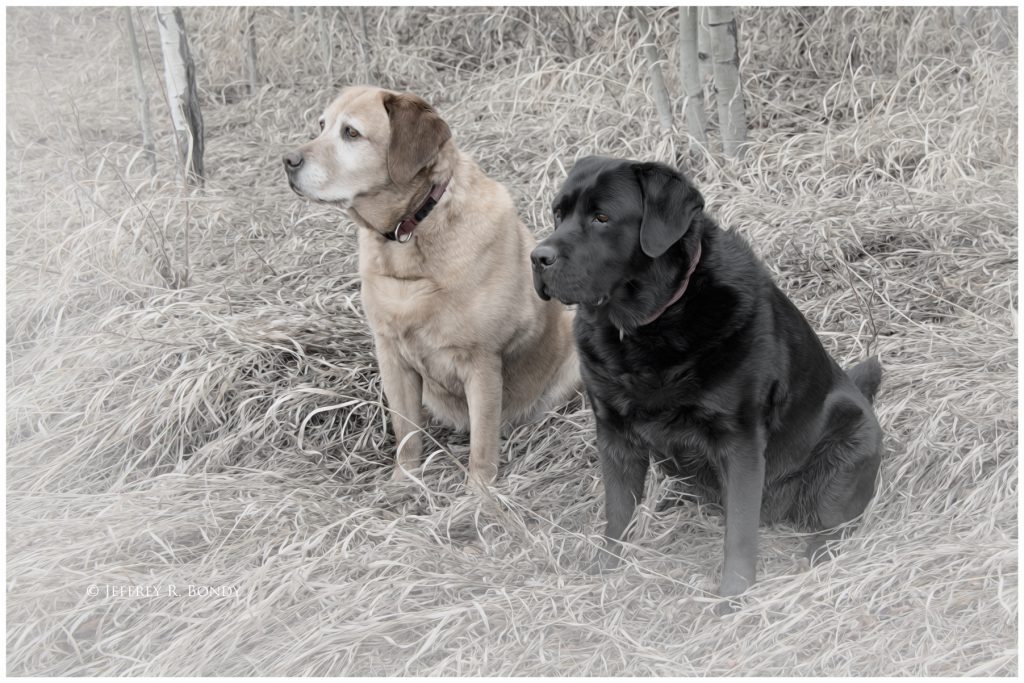 Our labs, Nella & Molly, remain our best allies in deterring moose and deer. Now in their 10th and 8th years respectively, they remain valiant in their callings as big animal dissuaders. Our daylily and vegetable gardens remain safe under their guardianship. And they work for biscuits!
Getting along in years, you might not know it as you watch them in action. Thank you pups for your faithfulness.